We are grateful to Ashurst for sponsoring our forage-creation programmme.

Please contact us if you'd like to find out how you can support our education, training and forage-creation projects.
LBKA and Ashurst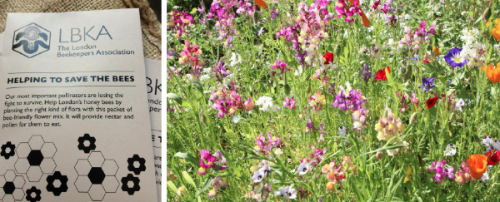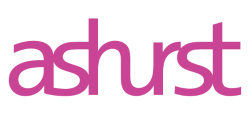 Keeping hives on high rooftops in the City is very popular these days. So it was very refreshing to have our new sponsor, Ashurst, take the informed decision not to keep bees but to support our pro-forage and pro-education activities instead.
The London Beekeepers' Association, the British Beekeepers' Association together and other environmental agencies and academics are concerned that there may be insufficient forage (nectar and pollen) for the ever growing population of honeybees in Central London. Many commercial organisations have not understood that the bee population in London is not declining and, in fact, the reverse is true. FERA's Bee Base figures show that in 2008 there were 1617 colonies in Greater London and by 2012 it had jumped to 3337 colonies. The true number is likely to be even higher.
Ashurst chose to put hives on their roof alongside a statement about why they have chosen not to put bees in them. In each of their boardrooms stands a pot of London honey sourced from the hives of LBKA members with packets of specially formulated 'pollinator friendly' seed mix. Packets of these seeds have also been donated to the LBKA for us to hand out at events and meetings.
Elaine Hatton, Corporate Social Responsibility Manager, said:
Giving free wildflower seeds to the people of London is a great initiative which will benefit the ecology of inner London and - in the end - the people who live and work here. So we are delighted to be able to help.
Noted ecologist and botanist Steve Alton of Flowerscapes, who blended the LBKA seed mix, said
Both LBKA and Ashurst are to be congratulated on taking this bold step. For a long time now, an increase in bee hives has been seen as the only solution to the decline of bee populations, but the best way to save bees is to provide them with wildflowers.
Ashurst have made a commitment to funding a new mentoring apiary for the LBKA so that we can make sure that those who choose to keep bees are properly trained.
We are very grateful to Ashurst for their on going support in furthering our message of good training, more forage and that there are more effective ways of helping bees than keeping them..